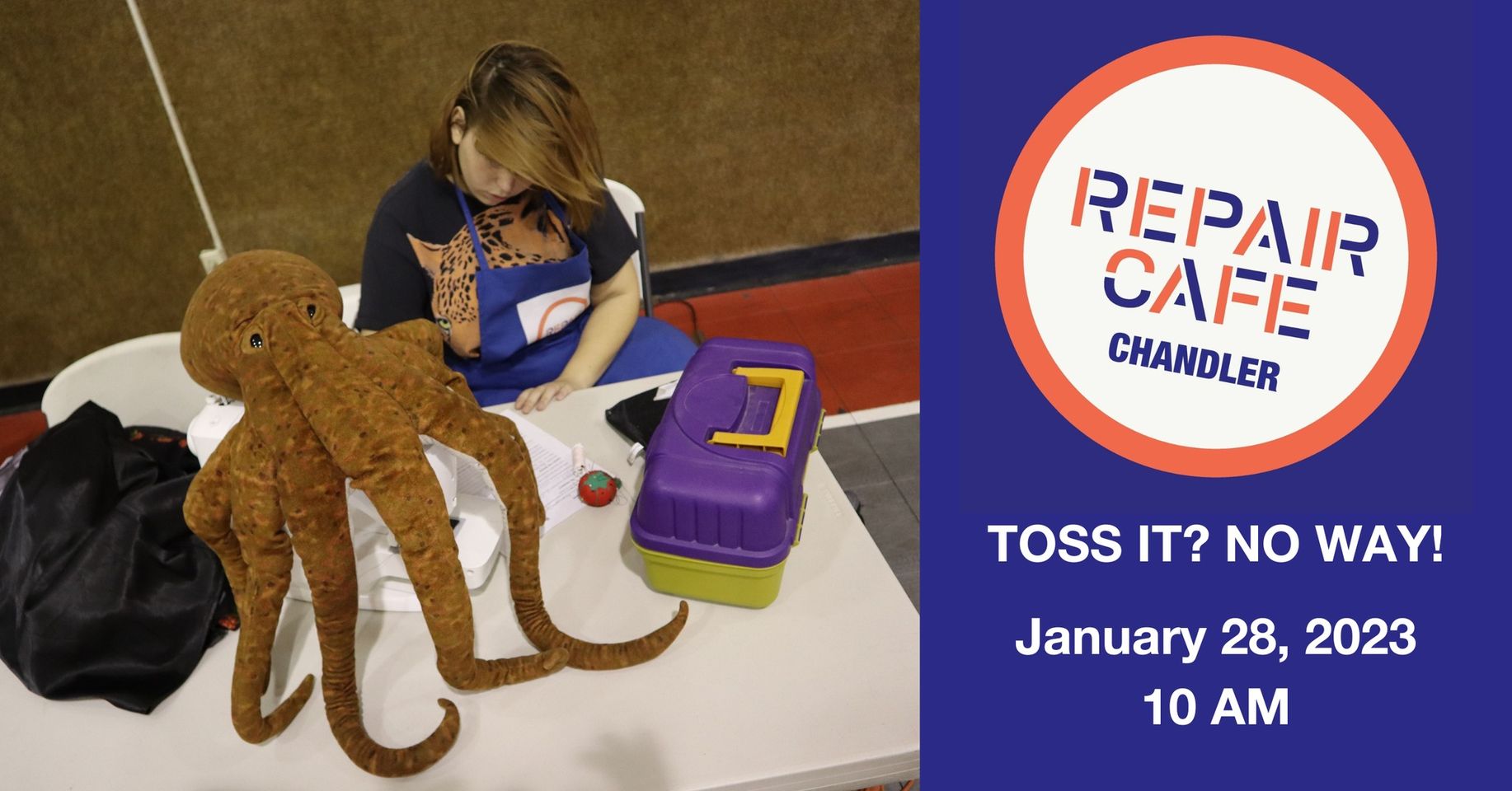 Repair Cafe Fixit Event
Welcome to Repair Cafe- Chandler, a community event where you can make friends, share knowledge, and reduce waste by repairing the items you own. Let's learn to fix it instead of ditch it…together.
Sign up for our email list or to volunteer your fix it skills at:  bit.ly/repaircafeaz 
Follow us at facebook.com/repaircafeaz or instagram.com/repaircafeaz
What is a Repair Cafe?