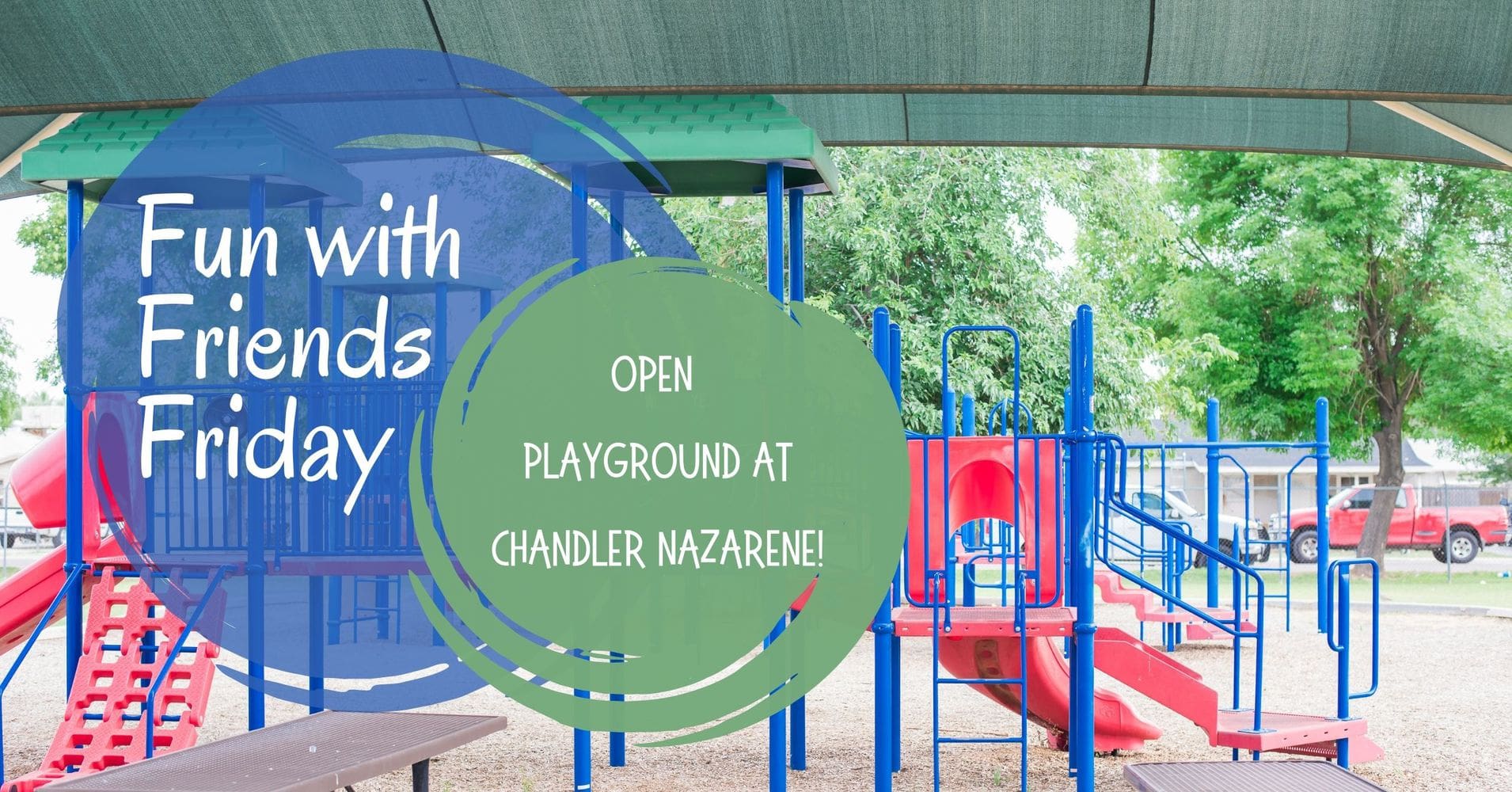 Open Playground Fridays
Chandler Nazarene is opening the back gates to our neighborhood kids from 5 to 7 PM on Fridays.  Enjoy our playground, basketball court, Gaga ball court, picnic tables, and soccer field. There is plenty of room to blow bubbles, throw frisbees, draw with chalk, or just play a rowdy game of tag.
Make this a Friday family outing. Parents can relax while their kids play or let their inner child take over and join the fun.
This is unstructured play time, but we will have adults available to help parents supervise their kids.
Here's a little drone video of our beautiful playground space. (credit: Steve Burns)